Elly Milley Signature Swaddle Baby Sleeping Bag
The revolutionary Elly Milley Swaddle Sleeping Bag is designed for maximum comfort for your little ones! The Sleeping Bag's uniquely designed curvature accommodates the most optimum arms up sleeping posture; and uses the best combination of material to create an extremely soft touch, custom made for Singapore's humid climate and facilitates temperature regulation while your baby sleeps and dreams.
Features:
Uniquely designed arms up curvature: allows babies to sleep in their natural position so they can self-soothe! 

Custom made for Singapore's weather: 

Perfect mix of premium Korean Cotton + Modal is designed specially to suit Singapore's humid weather. The material choice ensures your baby's body temperature is being regulated - no more fussing about whether it's too warm / too cold.
Two-way zipper design: Allows parents to carry out diaper changes with minimal disturbance to the baby, perfect for middle of the night diaper changes.
Comfortable fit around the torso : Perfectly shaped optimum curvature not only regulates the baby's body temperature, it also secures the baby for a good night's sleep 
No rewrapping required: Unlike the conventional swaddle that requires re-wrapping as the swaddle loosens overtime due to natural movements, the Elly Milley Swaddle Sleeping Bag fits snuggly throughout the night.

Material:
60% Premium Korean Cotton, 40% Modal.




100% non-toxic material
Recommended Sizes:
S Size - Suitable for Newborns to 3 months (L58 x W31cm) 

M Size - Suitable for 3 months onwards (L68 x W34cm)  
Certifications: 
Self-regulatory Safety Certification Test conducted by the Certification Examination Institute in Korea
Care Instructions: 

Can be hand wash or machine wash
Turn inside out before wash. For extra care, put into laundry bag for machine wash
Gentle wash cycle with water below 30°c is recommended to prevent damage of the cotton filler.
Do not use bleach or dryer as it may damage the product.
Customer Reviews
06/01/2022
Y.Hui

Thailand
High quality and super soft
Really pleased with this purchase! Extremely soft material, fits well and snuggles baby comfortably. 2-sided zipper was a useful inclusion. Recommended
06/01/2022
shingz

Singapore
Super comfy!!
Baby sleeps very well in it! The material is very soft and comfy! Definitely will purchase again!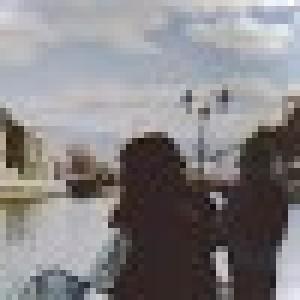 JW
06/01/2022
Jing W.

Singapore
Very worth it!
The material is actually very soft and comfy! Fits my 2mo well. Still got some leg room so I'll be using it for a while. Thanks!