Signature Organic Air Bamboo Zip Baby Swaddle, Baby Sleeping Bag
Top Singapore Zip Swaddle

The revolutionary Elly Milley Zip Swaddle Sleeping Bag is designed for maximum comfort for your little ones! Our baby zip swaddle's unique designed curvature accommodates the most optimum arms up sleeping posture; and uses the best combination of material to create an extremely soft touch, custom made for Singapore's humid climate. This arms up swaddle also facilitates temperature regulation while your baby sleeps and dreams, keeping them cool and dry.
Features:
Uniquely designed arms up curvature: allows babies to sleep in their natural position so they can self-soothe! 

Custom made for Singapore's weather: 

Premium crafted blend of 95% Organic Bamboo x 5% Spandex, designed specially to suit Singapore's humid weather. 
Organic Bamboo Fibre: Ultra soft fabric, breathable, hypo-allergenic, anti-bacterial and anti-fungal.
Moisture Wicking: Keeps your little one ultra-comfortable, as the material 

promote moisture to be transported away from baby's skin - The material choice ensures your baby's body temperature is being regulated - no more fussing about whether it's too warm / too cold.

Two-way zipper design: Allows parents to carry out diaper changes with minimal disturbance to the baby, perfect for middle of the night diaper changes.
Comfortable fit around the torso : Perfectly shaped optimum curvature not only regulates the baby's body temperature, it also secures the baby for a good night's sleep 
No rewrapping required: Unlike the conventional swaddle that requires re-wrapping as the swaddle loosens overtime due to natural movements, the Elly Milley Zip Swaddle Sleeping Bag fits snuggly throughout the night.

Material:
Premium crafted blend of 95% Organic Air Bamboo, 5% Spandex




100% non-toxic material, organically made
Recommended Sizes:
S Size - Suitable for Newborns to 3 months (L58 x W31cm)
Small Size is good for infants till about 4kg
M Size - Suitable for 3 months onwards (L68 x W34cm)
Medium Size is good for infants till about 7.5 - 8kg
Certifications: 
Global Organic Textile Standards, GOTS Certification

OEKO-TEX Confidence in textiles, Standard 100 Certification
Global Recycled Standard
Hear it from our happy parents: 


Care Instructions: 
Can be hand wash or machine wash
Turn inside out before wash. For extra care, put into laundry bag for machine wash
Gentle wash cycle with water below 30°c is recommended
Do not use bleach or dryer as it may damage the zip swaddle.

Shipping & Delivery
We make it our priority to pack and prepare your orders within 24 hours of your purchase. We offer Standard shipping (S$4.90) which takes 3 to 5 business days, and Express shipping ($10) which takes 1 to 2 business days. If you spend more than S$80, we'll ship your order for free using Standard shipping.
Returns 
All items are non-exchangeable and non-returnable. In the unlikely event that you have received a defective or damaged product please contact us at hello@ellymilley.com 

and we can help you with the process.



Customer Reviews
06/01/2022
Y.Hui

Thailand
High quality and super soft
Really pleased with this purchase! Extremely soft material, fits well and snuggles baby comfortably. 2-sided zipper was a useful inclusion. Recommended
06/01/2022
shingz

Singapore
Super comfy!!
Baby sleeps very well in it! The material is very soft and comfy! Definitely will purchase again!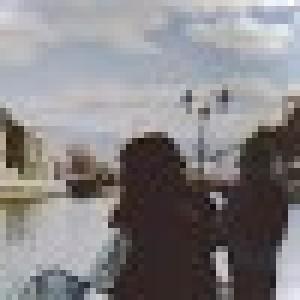 JW
06/01/2022
Jing W.

Singapore
Very worth it!
The material is actually very soft and comfy! Fits my 2mo well. Still got some leg room so I'll be using it for a while. Thanks!