Revolutioning comfort for your precious lil one
As parents of lil ones with sensitive skin, we understand the struggles and challenges that come with caring for children who have eczema-prone skin or are prone to heat and sweat rashes. This personal journey led us to embark on extensive research and development, testing various materials, until we crafted our very own marvel - Organic Air Bamboo.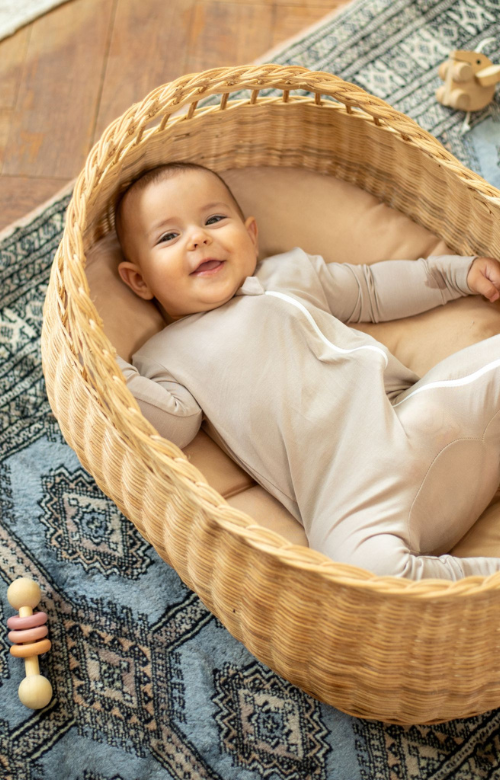 Organic Air Bamboo
This hypoallergenic, breathable and buttery soft custom blend is exclusively designed for Singapore's tropical climate. Our commitment is straight forward - to ensure that every child experiences unmatched comfort, whether for better sleeps, exploring the world, or embarking on playful adventures.
EXPERIENCE COMFORT IN EVERY MOMENT
Organic air bamboo difference

Hypoallergenic comfort
Provides relief for children with sensitive skin, eczema, and rashes

Thermoregulation & Moisture-Wicking
Regulates body temperature and wicks away moisture, ensuring your child stays cool and dry

Buttery Soft and Breathable
Lightweight and incredibly soft, designed for your lil one's comfort while sleeping and moving around with ease

OEKO-TEX® Certified & Chemical-Free
Free from any nasty, harmful chemicals, providing a natural and safe choice

Anti-bacterial & anti-fungal
Our Organic Air Bamboo's natural properties include being anti-bacterial and anti-fungal for your child's skin health

Sustainably sourced & manufactured
Because we care about minimizing our ecological footprint, for your lil one's future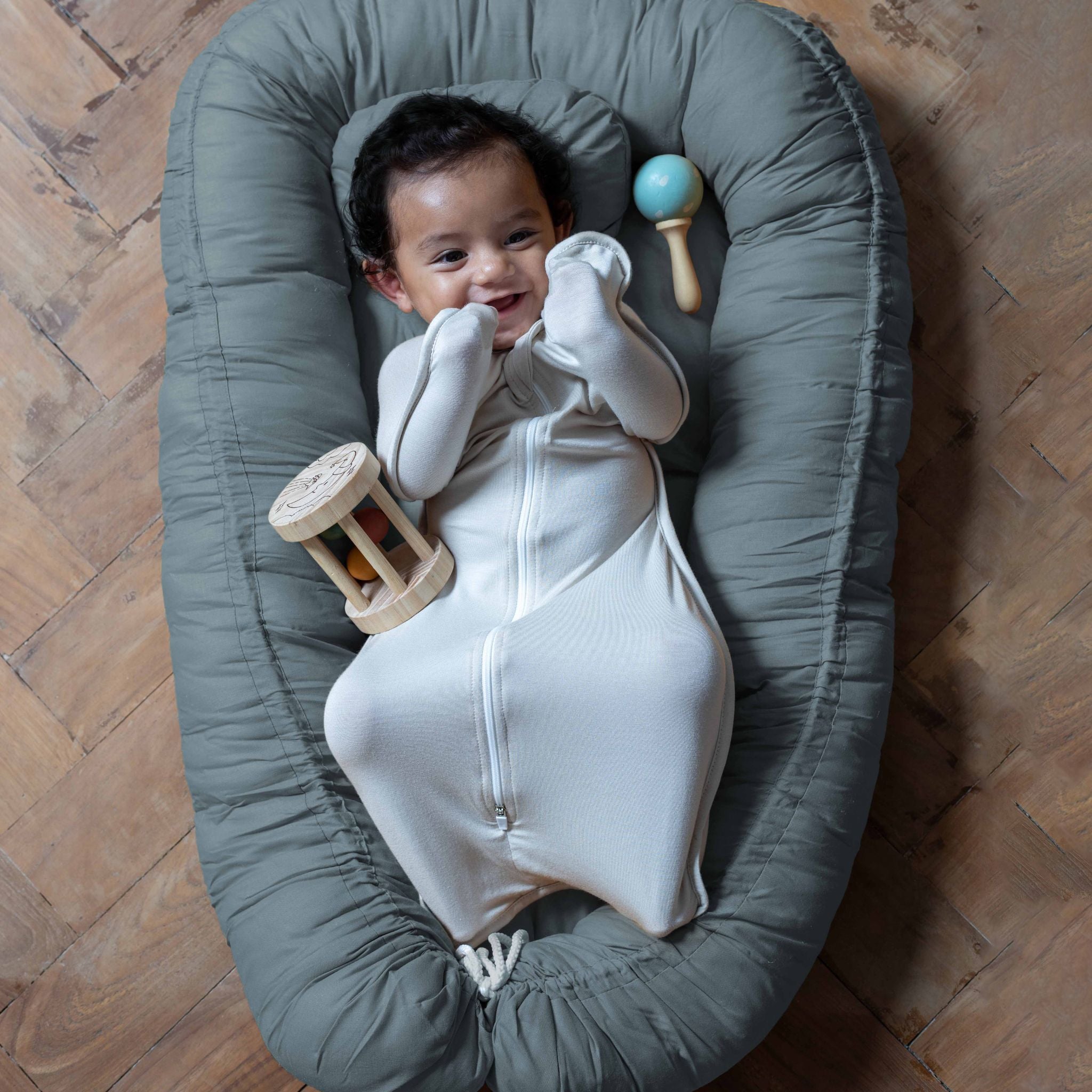 SINGAPORE'S #1 SWADDLE SLEEPING BAG
Sleepless nights? Our Organic Air Bamboo Swaddle Sleeping Bag is designed to ensure your lil one sleeps soundly, so mummies get better rest and comfort too.

✔️ Arms-up Curvature to encourage self-soothing
✔️ Organic Air Bamboo for your lil one to be cocooned in softness, while regulating temperautre and ensuring breathability
✔️ Snug, optimised curvature and fit for comfort
THE GIFT OF BETTER SLEEPS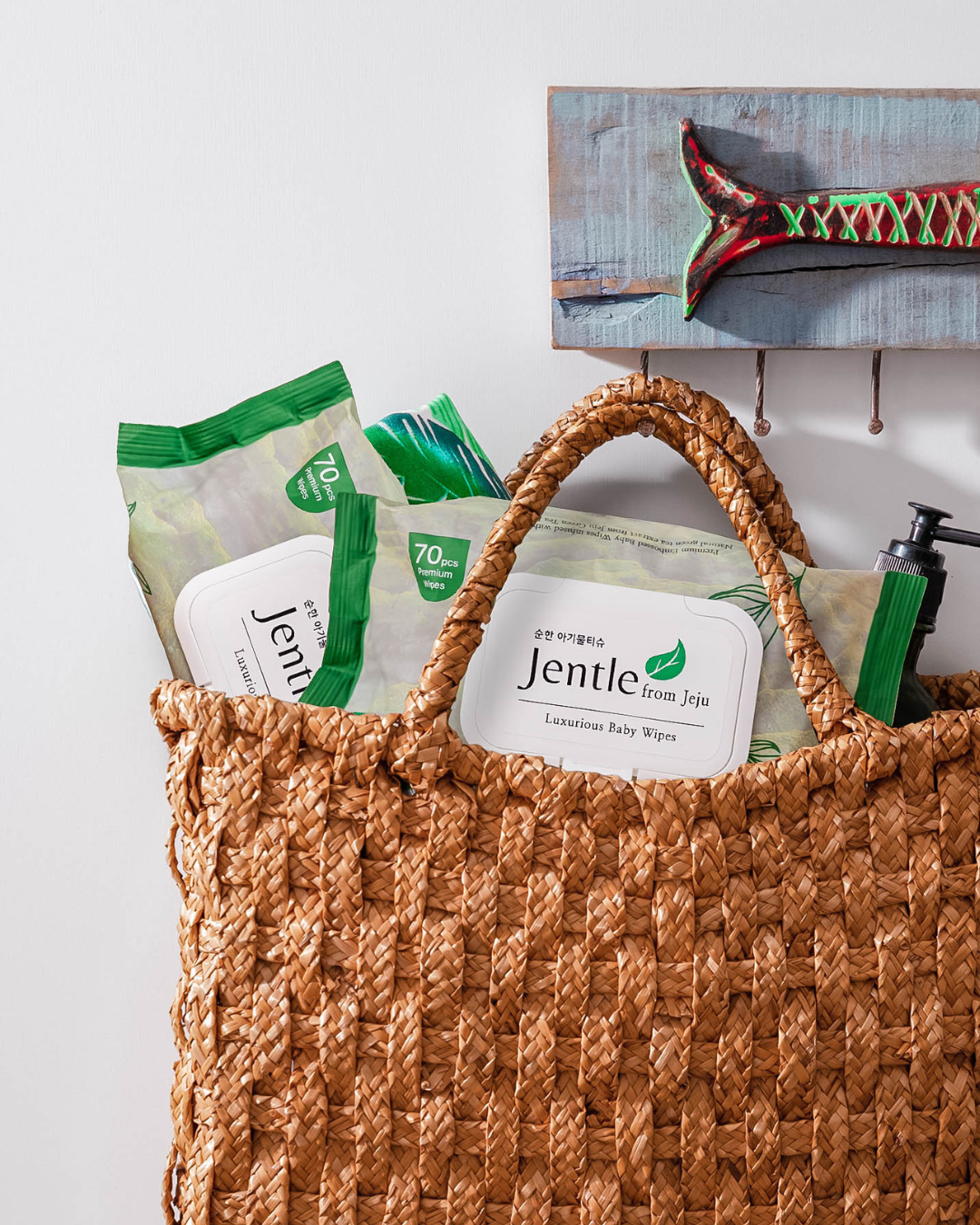 JENTLE FROM JEJU LUXURIOUS BABY WIPES
Our premium, thick, and embossed wipes are specially formulated to soothe sensitive, rash-prone, or eczema-prone skin. Infused with all-natural goodness from Jeju, including Aloe and Green Tea, these wipes provide gentle care for your lil ones.
Enjoy the convenience of flexible deliveries that you can easily manage, pause, or reschedule, ensuring you never run out of wipes when you need them most. A carton of wet wipes delivered to you monthly, complimentary delivery, scheduled to your convenience.
Experience a new level of comfort and ease in parenthood with us.
Convenience meets savings when you subscribe.
SUBSCRIBE FOR UP TO 35% SAVINGS
What our #ellymilley parents say
★★★★★
Love Love Love their range of products! Upon touching their fabric, we noticed how wonderfully soft and well designed their sleep suit was with mittens and socks attached plus an easy zip for ease of change ... We soon came to realize their passion to find great quality baby products comes from them being parents of their own!
Thank you being so amazing and thoughtful in curating items for first time parents like us.
Lynnette You
★★★★★
My first purchase from the Elly Milley was their Signature Organic Bamboo Zip Baby Swaddle, Baby Sleeping Bag. I love the material and is very comfy. My baby love it! And it makes swaddling of baby so much easier and convenient.

And I would highly recommend their Jentle from Jeju Luxurious Baby Wipes! The wipes material are thick and very moist. And it will not dry up quickly. Definitely will highly recommend Elly Milley products.

Hui Ying, Chin
★★★★★
My baby slps well in the baby sleeping bag! Material is really soft.
This is also much easier than putting baby into long pyjamas where I have to struggle to get my bb arms through.
Highly recommend their products! Will look forward to other products of elly milley!
Alanna Tan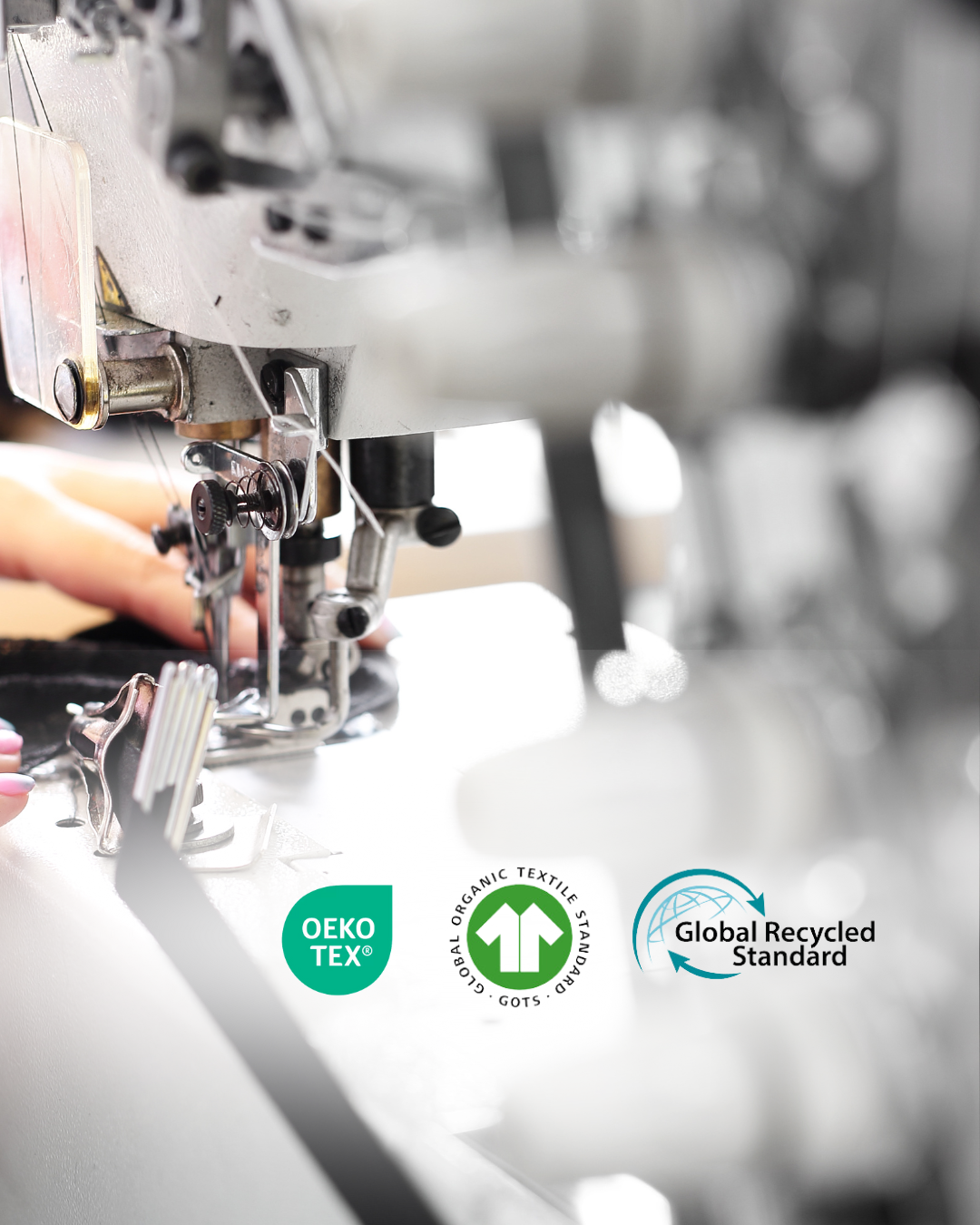 A SUSTAINABLE LEGACY FOR COMFORT
We are on a mission to create a lasting, positive impact on the world through sustainable and responsible practices - a commitment to a better future for our lil ones. All of our fabric holds the prestigious GOTS (Global Organic Textile Standard) and OEKO-TEX® certifications, ensuring that every thread is not only environmentally friendly but also safe for your little ones.
Our dedication to sustainability extends to every facet of our operation. From mindful packaging practices to recycling excess fabric, we take every step to minimize waste and reduce our carbon footprint.
Join us in embarking on this journey towards a more sustainable world, one comfortable garment at a time for our little ones.